Travel Diary: The Golden Gate Bridge | Tartine Bakery & Cafe | Mission District
12/25/2014
For those who celebrate, Merry Christmas! I hope you all are having a blessed day and are calling to mind the true reason for the season. I was blessed to have some time away in San Francisco, and spent my last few days dong some touristy things such as visiting The Golden Gate Bridge! I started the day with breakfast with an old boarding school friend at Tartine Bakery & Cafe off 19th and Mission. We enjoyed a savory quiche, an exotic coconut and passion fruit cake, followed by a delicious almond and fruit crumble. Can someone say yummy?
From there we took a stroll through The Mission District and I came across some phenomenal murals. Everything from Carlos Santana to super heroes like The Incredible Hulk, San Francisco is teeming with art on every street corner.
Last but not least, I took a trip to the famous Golden Gate Bridge. I visited the bridge the last time I was in San Francisco, but this time I walked the bridge in it's entirety. Talk about a mini workout! Walking the bridge served as some reflection time. The serene water below, a gentle gust of wind brushing against my face every so often, the bridge allows for a full view of the city and a brief relationship with the elements.
What do you think of the look? Wanted to go for a cool, relaxed yet chic look. Mission accomplished?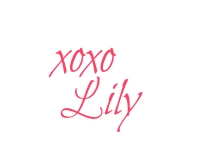 The Look
Leather Jacket (Express)
White Tank (Gap Body | $5)
Red Men's Plaid (Discount Store | $3)
Black Infinity Scarf (Urban Outfitters | $10)
Watch (Target | $20)
Black Thighs (Discount Store | $5)
Nine West Riding Boots (Ross | $40)
Black "Michalik" Handbag (Aldo | $45)