Black Friday Deals: Houston Edition
12/03/2014
Welcome! Black Friday isn't the only time to stock up on affordable deals. Harwin Drive in Houston, Texas is teeming with deals all year long!
The word sale is like music to my ears! With major retailers like Gap, Express, The Loft, and Urban Outfitters offering storewide discounts ranging anywhere from 10% to 50% off, no wonder Black Friday induces chaos and madness for shoppers everywhere. But my question is, why can't these unbeatable deals be offered all year long? And the answer is they are offered all year long...you just have to look.
I took a trip to Houston, Texas this black Friday and found some to the city's best deals in town, but not at your major retailers. If you're local to the Houston area take a trip down Harwin Drive. Most of these stores are wholesale retailers who offer phenomenal items at upwards of 50% off major retailer prices. I've been shopping at these locations for years. The silver necklace pictured above, was a whopping $11.99 believe it or not! Think about how a necklace like that would cost at Zara or J Crew for instance. I picked that up and a few other items! Check out this mini photo diary of my Black Friday Experience!
Part I: Fine Jewels
Beautiful statement necklace with blue and orange accents.
Gold multicolored necklace with warm tones
Intricate blue and gold necklace
Elaborate tribal gold necklace
All the necklaces pictured above are from Shiney Accessory.
My best friend and I stocking up on some deals
Part II: Hats and Wraps
From the jewelry store we moved on to more affordable winter wear: hats and wraps. This particular store had several wrap sweaters, ponchos and the like ranging from $12 to $18. Fashionable, affordable, and perfect for the season. Here's one pictured in a hounds tooth print.
#Homies
Lastly, they had these super cute jeweled turbans. They has a variety of colors with corresponding jewels for under $6. This store had infinity scarfs for $4, fleece lined leggings for about $10 and just about anything else you could think of.
Part III: Handbags at Marshalls
Lastly, we were on the lookout for some handbags at Marshalls just by the Galleria. Here are some goofy snapshots, featuring a few favorites we came across.
I appreciate you tuning in. These items are located in the Houston area; if you're ever in town looking to score some deals check out some of my Houston favorites. I'm loving those jewels, which set would you wear? Comment below! And as always...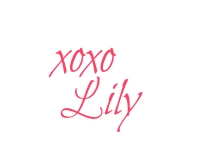 The Look
Faux Fur Vest (Forever 21 | $15)
Taupe Tank (Forever 21 | $2.80)
Burgundy Drapped Cardigan (Discount Store | $3.99)
Dark Brown Belt (Abercrombie | Thrifted | $5)
Silver Necklace (H&M | $1)
Jeans (H&M | $10)
Dark Brown Combat Boots (Breckelle's | $15)