Welcome! From waking up this morning to having family together at the dinner table, there is always something to be thankful for!
This year has been filled with love, exams, late night shopping trips, hospital rotations with patients, blog posts, and late nights watching natural hair tutorials on YouTube. Gotta love YouTube! Through it all I find the time to do what makes me happy and that is without a doubt blogging!
This post is me in my natural state. Natural hair. Comfortable, yet stylish clothes. Makeup done. Laughing and smiling way to big (according to my sister) and most of all sharing affordable fashion with you all.
I rarely get to wear these but these are my Liliana brand studded black wedge sneakers. These are such a fun pair of shoes! Wedge sneakers can be worn in just about any season and can add just the right splash of fab to any outfit.
For this look I chose to wear these gold knuckle rings that complement the gold watch and taupe and burgundy scarf. Accessories like these are subtle ways to add some pizzazz to any outfit.
For old time sake I had to throw in a selfie. Smile!
In closing, I simply wanted to say how truly thankful I am to each and every one of you. For those who take the time to read my posts, peruse my photos, comment and like on Instagram and Facebook thank you so very much. You all motivate me to get dressed, grab my camera and showcase affordable fashionable style. For you I am thankful!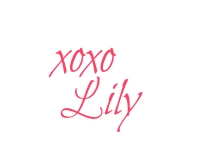 The Look
Sparkle Slouch Long Sleeve Tee (Old Navy | Thrifted | $4)
Taupe and Burgundy Scarf (100% Pashmina | $5)
Gold Hoop Earrings (Forever 21 | $2.80)
Gold Watch (Target | $20)
Gold Knuckle Rings (Sammy Dress | $2)
Black Leggings (Wholesale Retailer | $4)
Black Wedged Sneakers (Liliana Brand | Wholesale Retailer | $15)