Skirts, Stripes and Smiles!
11/24/2014
Welcome! Skirts, stripes and smiles. The perfect winter combination.
Stripes are a common pattern that can be worn throughout the winter season. Along with plaid, polka dots, and houndstooth, stripes can be paired with just about any look, and can be dressed up or down with ease.
Affordable fashion is what you make it. The clothes in this look are affordable pieces purchased from my local thrift store believe it or not. Fashion is all about having that eye to pair quality high and low pieces in an ensemble that gives off the exact look you're going for. Whether that be cool and casual, or glamorous and girly learn how to get the look, without breaking the bank.
For this look I paired this flowy navy skirt with a navy striped long sleeve tee. The long sleeves provided some warmth, while connecting the top and bottom via the same colored stripes. The striped long sleeve is actually an a-line mini dress! For a quick look I tucked in the dress and threw a flowy skirt over it to mix it up and keep warm for the winter.
I accessorized with this gorgeous BCBG bracelet I purchased for my birthday this year. I went with a beautiful aqua blue that stood out against the gold text that reads blessed. I finished the look with suede pointed toe ankle flats also in the same aqua blue to connect my top and bottom.
And there's the look! This look can easily go from day to night when paired with a blazer or coat, a scarf and a pair of heels. Quick. Easy. Fashionable. Hope you enjoyed it!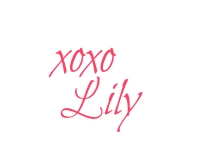 The Look
Striped Long Sleeve Dress (Thrifted | $4)
Navy Skirt (Thrifted | $4)
Gold Lettered Bracelet (BCBG | Ross | $6)
Watch (Target | $20)
Aqua Suede Pointed Flats (Breckelles | Boutique | $12)