Get The Look: Olivia Pope Inspired
11/04/2014
Welcome! Olivia Pope inspired look. A fraction of the price.
Whether you've been a die-hard fan from the beginning or a recent fan like myself, Oliva Pope's Scandal wardrobe is impeccable and might I add fit for a modern day gladiator. Olivia Pope is played by Hollywood actress Kerry Washington, and is styled by renowned stylist Lyn Paolo. Pope is flawlessly dressed in classics like black, white and grey in feminine, yet powerful looks that play up the use of fabrics, textures, draping, and structure.
As many of you may know, Paolo and Washington teamed up with
The Limited
and in September launched
The Scandal Collection
making Olivia Pope inspired looks available to all women. I took some time, went on the site and said, "I love Olivia and all, but I sadly can't be a gladiator. Not at these non-student friendly prices!" *sad face* So I did what any budget friendly fashionista would do: I created my own budget friendly look!
For this look, I took a step back from the classic neutral color scheme Oliva wears so well, and choose the color blue. I went with a timeless staple, the knee length shift dress, a touch of class with the pearls, a dash of color with the blue coat, and finally a hint of texture with the grey fur.
Want an Olivia Pope inspired look for under $75? Consider it handled.
Want more celebrity looks recreated? Leave a comment below.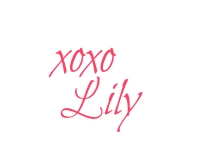 The Look
Shift Dress (Thrifted | $6)
Baby Blue Fur Trim Coat (Thrifted | $7.99)
Three Strand Pearls (Forever 21 | $4)
Watch (Target | $20)
Cognac Pointed Toe Heel (Breckelle's | Wholesale Retailer | $15)
Cognac Tote (Just Fab | $20)