Fancy Finds: Neiman Marcus Exclusive
11/12/2014
Welcome! Fancy Finds. Affordable Neiman Marcus Exclusive.
When it comes to colder weather we often gravitate toward outerwear in colors like black, navy, and grey. But it doesn't always have to be that way. Colorful outerwear is in! And colors like forest green are worth a try. Colors in the green family wonderfully
compliment with
colors like red, mauve, and pink
and can be worn throughout the year.
Your local thrift store is teeming with buried treasure waiting to be found. When I laid eyes on this jacket at the thrift store I knew I had to add it to my collection. Best part? Reversible plaid interior, a Neiman Marcus Exclusive piece, and on sale for $6. Yes, a whopping $6.
I wanted the jacket to be the standout piece in this look. This jacket is quite versatile and can be used to dress up or dress down any look. I was going for a look somewhere in the middle -- classy yet casual. To do so, I paired the jacket with a grey skater dress, and stayed neutral on the bottom with dark brown tights, combat boots, and belt.
This look is simply, easy, and fashionable. And while you may not always find Neiman Marcus at your local thrift store, when you do it's priceless. What fancy finds have you found recently?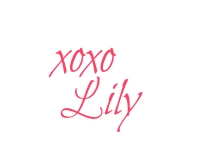 Reversible Forest Green Jacket (Neiman Marcus | Thrifted | $6)
Grey Skater Dress (Forever 21 | $14)
Dark Brown Belt (Abercrombie | $5)
Dark Brown Tights (Old Navy | $2)
Watch (Target | $20)
Combat Boots (Breckelle's | $15)