Symphony Style That Won't Brake The Bank
10/02/2014
"Where words fail, music speaks" -- Hans Christian Anderson
Welcome! Attending a symphony with a close girl friend puts a classy spin on the age old traditional girls night. Put the chips and queso down, forget talking about that guy at the gym (or the time being) and tune into something classical. I had tickets recently to The Dallas Symphony Beethoven Violin Concerto beautifully played by Hilary Hahn and I couldn't pass up the opportunity. I called up my friend M and before you knew it we were dressed and ready to go.
Having a classy girls night is all well and good, but what do students on a budget wear to a night at the symphony? It's all about balance. Such events are a perfect time to mix high and moderate cost items for a put together, elegant, and affordable look. Here's what M and I wore.
A dress is a safe piece to gravitate towards when attending events like a symphony. Coincidentally, both our dresses had pockets which I always find to be a plus. Accessorizing with a few stand out pieces like this Chanel handbag can but a whole new spin on any outfit.
M went for a playfully green fit and flare stripped dress. She created some shape to the look by adding a bring pink skinny belt. She finished her look off with black and gold accessories and a priceless smile to go with it!
I went for this deep purple deep v-neck embossed dress. I also created some shape by added a thick black belt to complement my black accessories. To finish the look, I paired the dress with black and silver like jewelry, shoes, and clutch.
As a student or young women on a budget, don't feel out of place going to classy events! Remember to balance out your high and moderate priced items to give you that put together, elegant and affordable look. Don't break the bank and go out an buy some overpriced dress you may never wear again, see what gems already lie in you closet and put together a classic masterpiece, even one fit for a night at the symphony!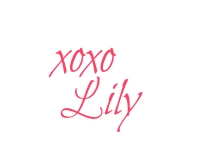 The Looks
Lily
Purple Dress (Target | Sale $10)
Belt (Forever 21 | $3.50)
Black/Silver Drop Earrings (Forever 21 | $6.80)
Watch (Walmart | $10)
Bracelet (David Yurman | Gifted)
Snake Skin Clutch (Wholesale Retailer | $20)
Shoes (Chinese Laundry | Ross | $25)
M
Green Stripped Dress (Target | $13)
Belt (Forever 21 | $5)
Bracelet (Forever 21 | $5.80)
Handbag (Chanel | Mom's Closet)
Shoes (Zara | $40)