Outfit Of The Day: Oxblood For Autumn
10/13/2014
Welcome! There are some colors truly made for the autumn/fall seasons. Oxblood is one of them.
Fall is now upon us and what perfect time to sport one of this season's hottest colors: oxblood. You may be thinking okay, how is this not simply a darker shade of red like burgundy or maroon, well here's the difference. Oxblood is indeed a derivative of the red family, but is distinguished for burgundy, for example, due to more purple and brownish hues.
The outfit without the oxblood cardigan looks simple and quite frankly plain. The color is a strong staple for the autumn/fall season and can be used in shoes, accessories, handbags, scarfs you name it to add a touch of warmth to any outfit.
To contrast the warm oxblood, I choose to use cool tones and accessorized with silver and chrome colored jewelry. The necklace believe it or not was a long chain I picked up at craft store Hobby Lobby. I simply tied it into a knot for a simply straight streamlined look. Creativity is the C in The COPE Collection title, who knew hardwear from a craft store could be used as jewelry. Think outside the box ladies!
Staying true to balancing the warm and cool tones, I opted for these grey laser cutout gladiator sandals from Urban Outfitters. These sandals were a steal, I got them about 2 years ago for $5 during the half of 50% off sale. I like how they come up just past the ankle and so I cropped the acid washed denim (H&M) to allow the shoes to be fully shown. The cropped denim breaks up the outfit a bit giving a unifying top half, and slightly separated bottom half.
And that is how I wear oxblood for autumn. How do you incorporate the color? Comment below, share tips and share with friends. As always...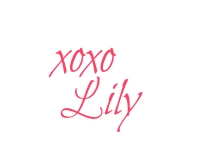 The Look
Maroon Tapered Cardigan (Discount Store | $4)
Black Loose Top (Mom's Closet)
Necklace (Hobby Lobby | $3)
Watch (Gifted)
Acid Wash Denim (H&M | $7)
Grey Laser Cutout Sandals (Urban Outfitters | $5)