How To: Wear An Oversized Long Sleeve Shirt
10/08/2014
Welcome! Oversized shirts are quick, easy, and convenient. Want to take the oversized shirt from drab to fab? Keep reading.
It's 8:35 am, class is at 9 am and between brushing your teeth and heading out the door you gotta find something to wear. On those days when you can't be bothered to assemble the perfect outfit forgo the sweatpants and college tee, and opt for an oversized long sleeve shirt and here's why. When you're pressed for time, the last thing you want to do is
look
like you couldn't bother to put something decent together. When you're crunched for time think classic and simple. These tips will The oversized shirt is sure to take you from hot mess to...
Tip #1: Roll Those Sleeves Up
Rolling the sleeves up on an oversized shirt helps create shape. Instead of looking like you're wearing a colored oversized sac, rolling up the sleeves exposes the forearms, allowing for arm candy like bracelets, watches and rings to be showcased. You can roll just the cuffs or up to 3/4 of the sleeve to get the look you're going for.
Tip #2: Add Feminine Flare (...if you're about that life!)
You're already wearing an oversized shirt add a little pizzazz. I often wear my oversized, flannel, or men's shirts with pearls as pictured here. Pearls are classic, simple and a perfect way to add a touch of femininity. Statement necklaces may also work well too or statement earrings that standout against the shirt. You can also layer the shirt with a feminine cardigan or sweater for colder months, cuffing the sleeves and letting the skirt come through just a bit.
Tip #3: Loose On Top. Fitted On Bottom.
It's all about proportion and shape. By pairing a loose oversized shirt with dark skinny jeans as pictured above, helps taper the look down toward the shoes. Pairing this top with wide legged pants or a flowy skirt for example, would create a wide look that wouldn't be necessarily flattering. The dark denim her also keeps the look cool, relaxed and simple.
Well there you have it, my version of how to wear an oversized long sleeve shirt. Simple, classic and quick. I accessorized with my gold watch and pearls as mentioned before. You could always add a wrist full of gold bracelets, bands and the like for more arm candy or simply accessorize as you please. How do you rock an oversized long sleeve shirt? Let's share some tips! Leave a comment below and let's get chatting. Much love!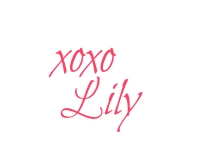 The Look
Blue Oversized Long Sleeve Shirt (Abercrombie | Thrifted)
Dark Blue Denim (H&M | $20)
Pearl Necklace (Ross)
Watch (Target | $20)
Sandals (Vince Camuto | Macy's | $100)