How To: Dress Up Denim Cutoffs
10/08/2014
Welcome! Looking for ways to transition your summer staples into the fall? Check out a few easy tips to dress up your denim cutoffs.
Denim cutoffs are a classic summer staple item, but how to we transition them into the fall? And dress them up a bit? Here are a few tips to get you started.
Tip #1: Pair with a long sleeve
When wearing shorts in non-short like weather, such the fall and winter seasons, pairing shorts with a long sleeve top or layering with a blazer or chunky knit sweater is the way to go. This has two functions: 1. Minimizes possible awkward stares from strangers as to why you're wearing shorts in cool weather and 2. It simply keeps you warm. Rule of thumb: Be warm up top. Cold on bottom. Or vice versa, but never both.
Tip #2: Accessorize / Accents
The simplest way in my opinion, to dress up the plainest of outfits is to accessorize. I'm talking statement necklaces, rings, earrings, arm candy, watches, colorful bags/clutches, hats, scarfs, tights you name it! As your transition into the colder months pairing a simple scarf with your look can take transform an entire outfit. For this look I went with some gold leaf earrings, gold watch and black shoes and clutch. Wanted to keep things simple and in the same color family.
Love the olive green color and can we talk about the back?! Business in the front. Fun in the back. This open back shirt provides such a delicate balance between subtle and sexy. The front is covered with a simple round neck, while the back drapes down beautifully providing some sexy back cleavage.
Tip #3: Fancy Footwear
By fancy footwear I mean heels, oxfords, ankle boots, etc. Not Uggs or Ugg-like derivatives. Heels as pictured here, elongate the legs and create added height. The added height highlight those leg muscles ladies and is a perfect way to dress up denim cutoffs instantly.
I finished the look off with these black ankle strap pointed toe heels as it pulls the outfit together in ways a minimal open toe heel or sandal couldn't.
Just a few tips to get you dressed up and on your way. Dress up those cutoffs and other summer staple items, add your personal spin, and transition your wardrobe into the fall. Thanks for reading!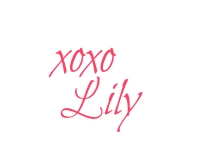 The Look
Olive Green Open Back Top (Forever 21| $6)
Cutoffs Denim Shorts (DIY)
Gold Leave Earrings (Forever 21 | $3.80)
Watch (Target | $20)
Ankle Strap Heels (Breckelles | $30)
Snake Skin Clutch (Wholesale Retailer | $20)