DIY Nails: Mani Madness
10/30/2014
Welcome! Forget Mani Monday's.
Over 10 applications under $25. Yes please!
Who doesn't want to be pampered from time to time! Mani's and Pedi's seem like the perfect idea...that is until rent is due and your car inspection is up, and suddenly mani monday's are a thing of the past. Don't fret! Looking for that salon inspired mani but don't want to pay the price? Look no further! This six step DIY will have you out the door in no time. Best part? Over 10 applications under $25. Enjoy!
The Supplies
Fake full cover nails – Oval (Brands: Kiss, Nailene,etc)

Nail glue

Nail filer

Nail Cutter

Nail polish remover

Nail polish(s)

Top/base coat nail polish

Cotton balls

Q-Tips
Step #1
Start with clean freshly cut nails. Use a nail cutter and/or filer to trim accordingly.
Step #2
Next, before you begin to glue match the appropriate fake nail to all ten of your nails.
This step is imperative. Matching,
ensures that the fake nail is an appropriate size for your real nail, therefore covering your nail fully and giving that flawless salon like finish.
Place the fake nail on top of yours. Make sure it covers the sides. If it's too big, fine the fake nail down with the filer and nail cutter for the perfect fit.
Step #3
Glue fake nail to real nail.
Add sufficient nail glue to both your real nail and the fake nail. Press for about 10 seconds to fully bond. Repeat on all nails.
Step #4
Cut and shape fake nails.
Using both the nail cutter and filer, shape the nails into the desired shape. I'm going for the squared look, so I'm simply making sure each nail is well shaped. Next on to the fun part!
Step #5
For lighter colored polishes, apply at least 2-3 coats for a fully opaque look. For darker colored polishes, at least two coats should suffice. Spill over on the edges? A Q Tip dipped in
nail polish remover should do the trick.
Step #6
Add
a clear top coat, and let nails dry
for a clean, salon inspired finish.
And there you have it! DIY Mani. The affordable way to have that salon look for a fraction of the price. Any questions? Leave a comment below and I'll answer any questions you may have. Prices as always below. Can't wait to see your Mani Madness Looks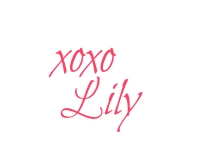 The Look
Kiss Adhesive Nails (Walmart | $4.99)
Kiss 3 Second Nail Glue (Walmart | $3)
Essie Nail Polish (Target | $8)

Top Coat (Walmart | Sally Hansen | $3)
To Coat (CVS | Wet n' Wild | $1)
Nail Filer (CVS | $3)