Outfit Of The Night: Summer Wedding Edition
9/24/2014
Welcome! As we say goodbye summer and hello fall, I wanted to wrap up the season with a few shots from a beautiful outdoor wedding I attended and what I wore. What to see more? Keep reading.
What do you wear to an outdoor wedding? Easy answer: something breathable, fashionable and lightweight. Having not known it was an outdoor wedding, and after 10 minutes of being outside in Texas heat the sweat drops began to fall, but I was delighted to know that I'd made a good outfit selection that matched the braidesmaids color scheme (yah!) but must importantly kept me cool!
Best accessory at an outdoor wedding? Yep, you guessed it, those fans that may be available! This wedding was well equipped with fashionable pink and grey hand fans like the one pictured above to keep guests cool. As far as fashion goes, outdoor weddings are perfect for semi large floppy hats or a light shawl to pair with that open back long maxi dress. Those are perfect accessories.
With this look I was going for effortless simple style. The look goes to show that a killer dress, is well a killer dress. It simply speaks for itself. This dress is a beautiful strapless dress with a draped bottom half that creates shape and a flirty feel to the look. The light pink color is feminine and fun, and is played up with the simple black jeweled necklace. I purchased this dress a few years back on sale at Express and it's a perfect dress to slip on, and be on your way.
Pictured above is a close up shot of the dress, the draped effect, and the silver flower-like detail.
I paired this dress with black cutout heels from Chinese Laundry and a classic snake print black clutch. I accessorized with the this beautiful wrap around necklace; the clear jewels complement the silver detail in the dress and unify the black at the bottom half of the outfit.
And for your viewing pleasure I threw in a few bathroom selfies! Yep, including the one pictured above, with a great shot of the stall along side my head. Just keeping it classy!
Lastly, this wedding was magnificent! Congratulations to the happy couple. The venue was just right, with a contemporary modern feel, amazing food, beautifully decorated reception, and most of all the bride looked stunning. She was fashionable and fly, as she always is, and paired her wedding dress with a pair of teal colored high heels that peaked ever so slightly from under the dress. Yes! She wore a beautiful mermaid shaped dress, cinched in with a lovely jeweled belt that accentuated her hips and gave her that gorgeous hourglass shape. She completed her look with a delicate head band that draped her hair so beautifully. And can't forget the groom? Looking dapper in a cool charcoal grey suit, paired with converse for that subtle modern flare. Congratulations again to the new couple! Hope you enjoyed this post, stay tuned for more.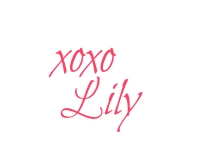 The Look
Light Pink Dress with Silver Detail (Express | $20)
Black Jeweled Necklace (Express | $5)
Watch (Walmart | $10)
Bracelet (David Yurman | Gifted)
Black Cutout Heels (Chinese Laundry | Ross | $26)