Outfit Of The Day: Orange Is The New Black
9/09/2014
Welcome! No I'm not going to prison, but Orange is now in season.
Happy Tuesday everyone! I hope all is well. Not sure how to wear a fitted crop top? Well this pairing is my spin on how I choose to do so using a vibrant orange and classic black. For fitted crop tops of any kind, if I'm going for a casual look I usually tend to pair the top with a loose bottom -- either a flowy midi skirt, flowy mini, or wide legged trousers. This creates shape to the overall look.
For this look I've good with a classic lace trimmed black skirt placed right above the navel. This allows for just a sliver of skin to be revealed where the two meet, highlighting both the crop top and bottoms.
The orange and black combination remind me of one of two things: prison made possible by the show
Orange is the New Black
or the approaching Halloween season that is upon us. Either way, I think the colors complement each other and pop with the subtle touches of gold and tan. How do you wear your crop tops? Leave a comment below and let's get a convo going. As always, thanks for reading!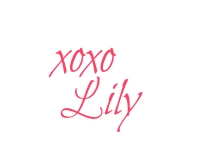 The Look
Orange Crop Top (Forever 21| $6)
Lace Trimmed Skirt (Forever 21| $4)
Sunglasses (H&M | $10)
Watch (Target | $20)
Gold Earrings (Kenneth Cole | Gifted)
Sandals (Vince Camuto | Macy's | $98)
Tan Tote (Just Fab | $20)