Last Days Of Summer: ATX
9/25/2014


"What good is the warmth of summer, without the cold of winter to give it sweetness." John Steinbeck





I'm a summer baby. Can't you tell? I look forward to the warmth against my skin, getting enough Vitamin D, dripping popsicles, and sprinklers out in the yard to keep cool. I delight in time away from the city where I can enjoy calm, serene, peaceful sights...and be stylish at the same time if possible!
I spent some time this summer in Austin, Texas to celebrate my birthday not to long ago. I wanted to spend some time by the water and looked at
Krause Springs
,
Barton Springs,
as well as
Hamilton Pool
which are all phenomenal places right her in Texas until deciding on
Lake Travis
.
For my day at the lake, I decided on a classic halter bathing suit top in a vibrant orange red color. I am a fan of mix matched bathing suits and this was no exception. I paired the top with a multicolored bottom with strings to tie up on the sides. The rich purples and blues in the Aztec multicolored print beautifully complement the red in the swim top. Why mix match? Mix match creates an optical illusion. It creates a visual contrast that not only complements but unifies both pieces in a way that can accentuate any body shape.
Thank you for tuning in! Please follow on Instagram and Facebook at The COPE Collection if you haven't already and share with a fashion conscious (or not quite fashion conscious!) friend. Much love.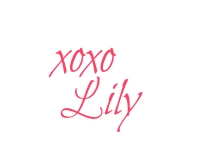 The Look
Red Orange Swim Halter Top (Walmart | $5)
Multicolored Swim Bottoms (Target | $6)
Pink Watch (Casio | Target | $20)