Outfit Of The Night: All Black Everything
8/07/2014
"Women who wear black lead colorful lives" -- Neiman Marcus
Welcome! Black is the absence of color, yet is one "color" that looks flattering on any body type. I went out recently and was going for something simple and chic, and this is what I came up with.
This laser cut out top is one of my favorite tops, yet somehow I never find it appropriate to wear on a day to day basis...or I simply never want to wear an undershirt underneath! Nevertheless, this top is full of feminine flare with the floral laser cut out design, and sexy as well, with glimpses of skin through the printed design. I often pair this top with a simple black bra. For the bottoms I wore my new jet black skinny jeans from Ross. These were a bargain at only $10.99 final sale. These are the Levi 535 leggings in a 13L/31. Perfect fit and perfect length for us tall gals. To cover up just a tad, I threw on my H&M black blazer, added my black ankle strap heels, and completed the look with my snake skin black clutch which you all have seen a million times. Finished the look with some gold accessories and voila!
I threw in a few selfies for good measure! Let me know what you think of the look in the comments below. How would you style this top? I'm curious to know!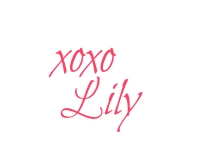 The Look
Laser Cut Out Tank (Sammy Dress | $12)
Black Bra (Victoria Secret | $24)
Black Levi's Skinny Jeans (Ross | $11)
Black Snake Print Clutch (Wholesale Retailer | $20)
Blazer (H&M | $10)
Gold Watch (Target | $20)
Gold Earrings (Kenneth Cole | Gifted)
Black Ankle Strap Heels (Breckelles | $30)