Feature: Great Day Houston! With Deborah Duncan
8/14/2014
Welcome! Have a Great Day Houston!
I had the privilege of attending the KHOU Channel 11 Great Day Houston live taping this morning. This was my first time being on a live set and I have to admit, the world of television is quite interesting! The show is hosted by Deborah Duncan, a graduate from the University of Texas at Austin where she earned an undergraduate degree in Radio, Television, and Film. Duncan began her career in radio, before making the switch to television as a reporter for the CBS station in Austin. Duncan continued to improve within the world of television, moving to New York City to co-host a talk show on Lifetime TV called "Our Home". In December of 2002, Deborah moved back to the Lone Star State and joined the KHOU TV Channel 11 team as a morning news anchor. Duncan is the recipient of many local and national awards for TV excellence including two Emmy and Gracie Allen Awards just to name a few.
Today's show focused on back to school gadgets, kids fashion, and herbal medicine. Quite a unique combination of topics I'll say! I enjoyed being in the audience, receiving an audience giveaway, and most importantly meeting Duncan herself!
If you're in the Houston area, interested in being part of the live studio audience or simply want to learn more about what the show offers
here's
The Great Day Houston webpage. I promised pictures, so without further adieu here are a few pictures from the live taping today...and maybe a selfie or two. Huge shout out to my former teammate who made the opportunity possible, you know who you are.Thank you! Enjoy!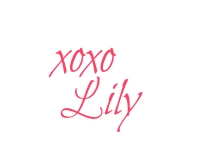 About 10 minutes till show time!
Duncan preparing to go live on the air
Deborah Duncan and Steve Greenberg, author of the book Gadget Nation.
The Herbal Pharmacist. Definitely interesting
Former teammate and I got Deborah to put up the Rice Owls sign! #RiceOwls