Beauty: Affordable Beauty Buys
8/21/2014
Welcome! Looking for quality and affordable beauty items? We've got you covered!
Happy Thursday! I've been purchasing quite a few beauty items recently and I thought it would be nice to share just a few of them with you all as school and work starts up again to provide just a touch of inspiration. in the beauty department. Most of these items can be found in my first beauty video. Check it out
here
if you haven't already in conjunction with this post in order to have all the information you need to add, tweak, or start your makeup and beauty collection.
I have staple items in this post, such as my new makeup brush set and a few fun items, such as colorful summer time NYX nail polishes. I will include all the links to these items so you all can get your hands on these if you so choose. Without further adieu, let's get started!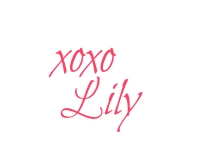 I. Makeup Brushes
A quality set of makeup brushes are a must, both for the makeup artist and young professional woman. The issue then becomes cost. How can I get quality and affordability? When it comes to makeup brushes it's a tough call.
I've been in the market for a quality and affordable set of brushes. I looked at companies from Sigma, MAC, Coastal Scents, Sephora, and Sedona Lace before deciding on a set made by a company called Jessup. These brushes fit the bill -- affordable, quality and stylish. Purchased from Ebay, including shipping, for just under $18. These are a set of 10 synthetic kabuki style brushes with gold detailing. The company carries a variety of colors. I've been using them for about a month; I have no complaints. Interested? Click here.
II. NYX Products
I picked up a few NYX brand products. Two matte lipsticks in the colors
Bloody Mary
and
Whipped Caviar
. Smooth application, and long wear. I swatched them both in the video so you can see what they look like. I also picked up this lip liner in the color
Deep purple
. It's a regular pencil sharpener type, but it goes well with both these lipsticks.
I also picked two nail polishes in the colors Coralina and Between Mauve and Purple. These were very affordable shades and one or two coats gives full coverage plus a priceless shine to finish.
Lastly, from NYX a picked up a blush. I needed a bold pigmented color to really show up on my dark skin. I went with the one pictured above as it reminds me of my Frankly Scarlet blush by MAC. These were all purchased at my local beauty supply store, but I've including a few of the links I could find for these NYX
products.
III. False Eyelashes
I purchased this set of 10 eyelashes from a Taiwanese based company via
Ebay
. One set of 2 in the US usually cost between $1 to $7 depending on the brand and quality of the lashes. These are natural looking lashes as they're not too thick and full. Perfect touch to make those beautiful eyes stand out even more.
IV. Adhesive Nails
These adhesive nails are a game changer. I purchased these from Walmart for under $5. These are perfect for that company party or that scholarship banquet dinner at school, where you're looking to make a statement and feel good. These are great because of the short length which makes it appropriate for professional settings. These also don't chip unlike manicures done at the salon. Great buy.
V. Beauty Accessories
These are a must for me, and if you haven't used them I'd highly suggest them. I picked up some makeup remover wipes, cotton balls and makeup wedges. The wedges I use to apply liquid foundation or concealer. Each wedge allows a clean application in a different way than a brush or beauty blender sponge. These products were from Walmart, but can be purchased at your favorite beauty store.
Thank you yet again for tuning in. I appreciate any feedback or comments you may have. Enjoy!
The Items
NYX Nail Polish (Between Mauve and Purple | $1)
NYX Nail Polish (Coralina | $1)
NYX Matte Lipstick (Bloody Mary | $5.99)
NYX Matte Lipstick (Whipped Caviar | $5.99)
NYX Lip Pencil (Deep Purple | $1.99)
Makeup Brushes (Jessup Brand | $13.99)
Eye Lashes (Ebay | $2.50)
Cotton Balls (Walmart | $2)
Makeup Wipes (Walmart | $3)
Makeup Wedges (Beauty Supply | $4)
Kiss Adhesive Nails (Walmart | $4.99)

Not Pictured:
Contouring Brown Foundation Stick (Beauty Supply | $11.99)