Outfit Of The Night: Navy Nights
7/01/2014
Welcome!

"A good speech should be like a woman's skirt; long enough to cover the subject and short enough to create interest." -- Winston Churchill
If you checked out my previous post featuring Shop Mieux, thanks for doing so! There you got a glimpse of the outfit I wore to their event, however this post is dedicated to giving you a closer look, so let's get started.
I must say, I've been excited to share this look with you all! I tried a new updo with my braids, which I thought went well with the look and truly pulled it together in a unique way. I'm interested to know what yall think of the new do! Janelle

Monáe

-ish perhaps?
As mentioned, this is the outfit I wore this past weekend to the Shop Mieux Thanks A Million customer appreciation event. The invitation mentioned attire should be casual yet chic, but I had to add my little spin on that "suggestion" and here's what I came up with. I've been into knee length midi skirts for quite some time now, this is one of my favorites purchased from my local thrift store. I love how navy blue is such a strong, yet complementary color. I find that I can match this skirt with a plethora of colors for a variety of looks; I'm definitely loving the versatility of a good midi skirt. I paired the skirt with a fun tan/beige colored crop top from Forever 21 which I will feature in an upcoming post. I wanted to add some pizzazz to the look and did so with my beautiful brass colored statement necklace. I completed the look with these black suede ankle strap heels which I adore! The black isn't too harsh for this look, yet brings everything together I think quite nicely. What do you think? Leave your comments below and thanks for tuning in! Enjoy.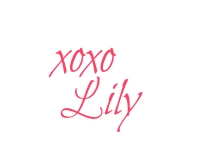 The Look
Tan Crop Top (Forever 21| $1.80)
Navy Blue Midi Skirt (Thrifted| $4)
Statement Necklace (Sammy Dress | $6)
Watch (Target | $20)
Gold Cuff Bracelet (Forever 21| $4)
Black Ankle Strap Heels (Breckelles | $30)