Outfit Of The Day: Cutoffs and Crop Tops
7/16/2014
Welcome! Denim Cutoffs. Yes please!
If you're one to follow celebrity trends, chances are you've splurged at some point or another on a pair of denim cutoff shorts. Denim cutoffs appear to be a summer must have, as numerous A list celebs from Kourtney Kardashian to Vanessa Hudgens sport the casual trend.
Source: http://www.savvyspice.com/page/71
The trend can run you anywhere from about $13 at
Charlotte Russe
, $22 at
Old Navy
, to a whopping $158 in stores like
Anthropology
. All that for barely enough material to cover these cheeks? I think I'll pass. I wanted to opt into the trend, but not at prices like those so I made my own! Stay tuned for some pictures below, check out how I styled the look, and how you can get the look too without breaking the bank. Wanna learn how to make your own denim cutoffs?! Leave a comment below, and let me know. I just might do a live DIY how-to video. Enjoy!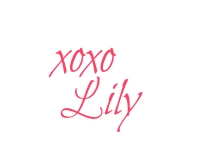 For this look I again went with neutrals, which I love, and choose to let the denim blue stand out. I kept things in the brown and tan family and accessorized with gold accents in the watch. Simple. Chic. Summer style.
The Look
Tan Crop Top (Forever 21 | $1.80)
Denim Cutoff Shorts (DIY | Thrifted Mom Jeans | $8)
Watch (Target | $20)
Tan Vest (Thrifted | $4)
Tan Skinny Belt (Urban Outfitters | $5)
Tan Sandals (Macy's | $100)