Outfit Of The Day: Cobalt & Leopard
7/31/2014
Welcome! Looking for an effortless summer look? I've got you covered.
Life has been busy! And on those days, I'm looking for effortless style with a splash of personality...well, only if it won't make me late to class. Texas summers are hot. Anyone who's lived remotely in a southern state knows this to be true. For this look I wanted something that was easy to put on, appropriate for graduate school, and would keep me cool.
For this look I went with a loose classic white v-neck tee I purchased from my local thrift store. I paired the top with a pop of color in this super light weight cobalt skater skirt. I completed the look with my leopard print sneakers which are perfect for summer and upcoming fall.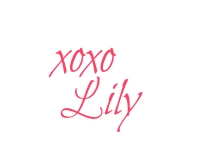 The Sneakers
Swing Skirt!
Swing Skirt!
The Look
White V Neck (Thrifted | Target | $2)
Cobalt Swing Skirt (Forever 21 | $6)
Watch (Target | $20)
Leopard Print Sneakers (Boutique | $14)