Outfit Of The Day: Beach Babe
7/26/2014
Welcome! What's summer without the beach?
I'm a summer baby, and all summer I've been itching to go to the beach. So I took a few days off, and before you know it, I was on some little island just off neighboring Corpus Christi soaking in some rays and catching some waves.
If going to the beach is your thing, then beach attire becomes a matter of concern! I'm into mix-n-match swim sets like the one pictured above. I went with one of my favorite colors, pink, and paired it with a easy neutral black bottom for a quick, fun, effortless look. The pink is bold, while the cupped strapless style bikini top adds structure and style. I then paired the look with some gold detailing in both my watch and earring choices to add a little something. Finally, to complete the look, I added some seaweed and a huge smile because hey let's face it...it's summer! Soak up the sun, catch some waves, and have fun. Enjoy!
P.S. There may or may not be a few selfies thrown in for good measure.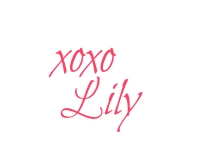 The weekend getaway: Port Aransas, TX
Access to the island? By ferry. Yikes!
Being a goofball...the usual
The Look
Pink Bikini Top (Target | $5)
Black Bottoms (Walmart | $5)
Long Gold Earrings (Kenneth Cole | Gifted)
Gold Watch (Target | $20)
Smile (PRICELESS)