My 4th of July: Acro Yoga, Fair Park, and Pent House Party!
7/07/2014
Welcome! Had an amazing 4th of July. Minus the BBQ food coma.
When I'm not blogging, seeing patients or studying I spend a portion of my time doing Acro Yoga and occasionally attending social gatherings aka parties. I typically spend my 4th of July with my family. We attend an annual parade, indulge in good ol' Texas BBQ, and enjoy quality family time. This year was a little atypical for me, but I'd like to share what I did and how I was fashionable this July 4th. There are three parts of my 4th of July Celebration, you ready to take a look?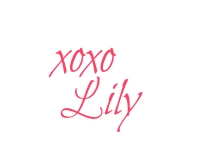 Part #1: Acro Yoga
I started my 4th celebrations by attending an Acro Yoga session at The Yoga Movement in Dallas. Acro Yoga is the harmonious fusion of yoga and acrobatics. There are two schools of thought, acroyoga Montreal and acroyoga originating from California. The former teaches the basics while incorporating dance and performance, while the latter incorporating Thai massage. The phrase Acro Yoga was first used in 1999, but became popular and more widely used in 2006. As a former collegiate athlete I'm enjoying the challenge and success of this new found hobby. The folks at The Yoga Movement are great! They push me, encourage me and challenge me to achieve new heights...literally. Click
here
to check out their website and tell them Lily sent you! Here are a few pictures and video of some of the positions.
Double Plank
Strong Women
My South African Buddy! ...and phenomenal base.
Part #2: Fair Park
After a refreshing session of yoga I headed to Fair Park home of the Cotton Bowl! I've never been to Fair Park, but I was eager to check it out. Fair Park boarders The Women's Museum and is home to the annual Texas State fair. The park held a firework show later that evening and a "water dance" in the large Esplanade Fountain. I didn't care much for fireworks, nor the "water dance" I just wanted to go on a few rides! ...and take a few selfies here and there. Here are a few photos from my time at Fair Park.
This is as patriotic as it got for me. Red, white and blue. See it?!
As promised: a selfie
The Cotton Bowl
Yet another selfie
Best part of the fair? The rides.
Part #3: Pent House Party
Last but not least, I ended my 4th of July celebrations into the early morning hours with a classy Pent House Party. Hey!! I went with my trusty BCBG LBD (Little Black Dress) and gold accessories. Had a blast with my homie pictured below. We danced the night away, ate maraschino cherries out of fancy drinks and had a few laughs while we were at it. All in all I had a fantastic 4th of July and I'm glad I could share my adventures with yall. Want to see more of my daily life? Leave a comment below and I'll give yall a little sneak peak. Thanks for tuning in!
The complete look, followed by the priceless skyline view.
Just being me!
Friends!