Haul: Summer Essentials
7/15/2014
Welcome! Want to know how to keep cool and stay trendy this summer?
Forever 21 has been a staple in my wardrobe for as long as I could scrounge up the money to spend at the popular American retailer. Even as I mature into a responsible young adult, letting go of frivolous aspects of my youth, retailers like The Loft and New York and Company can move in, while stores like Forever 21 and H&M don't have to get the boot and I'm here to tell you why!
As we mature into young women our clothing begins to fall into categories: professional attire, chill clothes, work out clothes, "turn up/party" clothes and so forth. As we navigate our first real "big girl jobs" or settle into professional schools and/or training we owe it to ourselves to still own clothes that make us still feel like well, us! Forever 21 is most definitely one of those places. With affordable pricing, a decent sale every once in a while, and a few trendy items to get you looking fab through any season, Forever 21 is a must especially for summer.
I stopped by a while back and picked up some essentials for Forever 21 and a few other stores that I've literally been wearing all summer. And without further adieu these are a few of my summer essentials. Enjoy!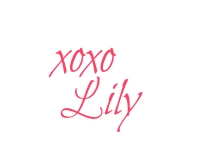 My Summer Essentials
1. The Crop Top
These bad boys are versatile let me tell you.
I laid eyes on one of these tops, and thought they'd be a nice addition in my wardrobe. I laid eyes on the price and then knew I had to have them! You've seen these in a few posts before, linked
here
and
here.
Picked them up in neutral colors and the peach color for fun.
2. Summer Studs
Studs are a quick and easy way to add sparkle to any outfit. I purchased these because I wanted another pair of pearls and I really liked the sparkly silver pair. As you know I like my golds, but wanted to experiment more with silver and test it out. Super easy, super glam, summer stud.
3. Printed Sneakers
When you get tired of sandals or the tan lines become what do you wear on a warm summer day? For me the answer is these printed, comfortable, fun sneakers. Whether they be Keds, Vans, Toms, Sperry's or some random brand like mine printed sneakers take a simple summer look from drab to fab. The leopard print is fun and has come to be a great addition to my shoe collection. Rawwwl!
4. Gold Rimmed Aviators
Even if you wear prescription glasses like myself, a good pair of sunglasses are a must for summer. It's always good to invest in a pair that you feel comfortable wearing and most importantly that suits your style. I have a pair of sunglasses from Betsy Johnson that are now crooked...long story, and was in need of a replacement pair. I happened to stumble upon these from H & M, and these fit the bill. These where a fraction of the price, and still had the gold detail I've come to appreciate in my accessories. Perfect for those scorching Texas summers!
Items
Crop Tops (Forever 21 | $1.80)
Silver Studs (Forever 21 | $2.80)
Leopard Print Sneakers (Boutique | $14)
Gold Rimmed Aviators (H&M | $10)