Beauty: My Everyday Make Up Routine!
7/02/2014
Everyday makeup should be quick enough to get you out the door, and looking fabulous in no time. Every woman views makeup differently, and rightfully so. If we all liked to paint our faces heavily everyday we'd be looking like a bunch of clowns heading to work at the circus. And the one day, we're running late, we'd be unrecognizable at work without our painted face and that shouldn't be the case. I choose to use makeup as a tool, not as the solution for my flaws whatever they may be. I believe makeup should enhance your inherent beauty, because deep down makeup doesn't make the girl, the girl makes the makeup.
I'm excited to bring you my everyday "natural" make up look. The title says everyday makeup, but let's be real: I'm a grad student. There are days I have time to pamper myself in the morning, and times when I'm dodging cars on my walk to school as not to be too late. I do the makeup thing every once in a while and here's how it typically turns out. Enjoy!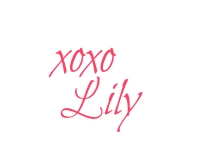 Bare Faced
The first step to flawless makeup is a clean and moisturized face. Before a makeup brush even touches my face I use an apricot facial scrub to clean my pores and cleanse my face. Then I follow with a moisturizer to create a workable base. Your favorite moisturizer should work just fine; I use the generic store brand version of Cetaphil. Works wonders!
This is what I look like when I first wake up! ...well minus the nice clothes of course.
Obstacle #1: Cover the glasses marks on the bridges of my nose.
Obstacle #2: Fill in those scanty eyebrows.
Everyone has their flaws, yes even Kim Kardashian believe it or not, but to be honest with you all I don't like my glasses marks, but they're a part of who I am. I grab some concealer, cover those bad boys up and were're good to go! All those years of glasses wearing. Smh.
Eyebrows
Eyebrows will shape your face. When I say shape your face, I mean the width, length, and uniformity of the eyebrow help create symmetry to the face. The closer your brows are to your nose, the smaller and more crunched in your face appears. The further apart your brows are the larger and more opened up your face appears. The goal is to find that sweet spot that provides optimal symmetry. Or at least that's what I do.
I fill in my brows with a dark brown brow pencil. I then use a spolie/eyebrow brush to evenly distribute the color.
Highlight
Next, I use my MAC pro long wear concealer and add light to my face with a shade that's 2 -3 times my normal skin color. I lightly add concealer just under my eyebrows to define them. Then I add concealer on the top of my forehead, under my eyes, down the bridge of my nose, on my cupid's bow, and occasionally on my chin area. It looks like tribal paintings on my face at first, but when you blend it out you're better able to see the contrast against the skin for that glow you're looking for.
Contouring
Highlighting adds light to the face to bring out prominent features, while contouring adds creates shadows to the face to recede certain features. Ideally you'd like to use a creme based foundation or concealer that's now 2 -3 shades darker than your skin tone. You can also use darker powder foundations or even darker eye shadows to achieve this look.
You want to start from the top (or bottom?) of the ear and gently sweep the darker color forward toward your lips. Start lighter and build the color if necessary. Then follow with generous blending to really buff out any harsh lines and to smooth out the product.
It also helps to suck in like a fish when contouring too to better see the shadows you're creating. I only contoured just below my cheek bones, but ideally the "perfect" contour would create shadows down the cheek bone, gently on both sides of your nose, and around the perimeter of your forehead.
Blush
I love, love, love blush. For this look I used a warm peachy pink blush and gently added that to my cheeks.
Smile when you add your blush so the placement is just right and really adds to your already beautiful smile!
Eyes
I'm finally done with my face, now on to eyes. For this look I used my recently purchased Reveled 2 Palette. I used the espresso brown like color in my crease and as a base. I then used a bit of black in the outer corners and gently swept that color about mid way through my eye for a tapered look.
I then added liquid black eye liner with a slight winged tip. Kohl black liner for my bottom lash line. Hopefully this close up helps you see what I did.
Added some lip liner, a splash of lip stick, and a necklace to complete the look
and voila my everyday makeup look! The whole look takes about 20 mins to complete. I think I could perfect this to maybe a 10 min makeup challenge. Leave a comment below if you want to see me tackle that challenge. Thanks for tuning in!