Outfit Of The Day: Nude & Neon
6/11/2014
Welcome! Neon isn't just for crazy raves and 5K fun runs. Neon-ish pastel hues are perfect for summer time.
I've recently become a huge fan of neon-ish pastels. I don't quite think that's a word, but I'll use it anyway! I've recently been enjoying how these light colors add a perfect touch of subtlety, personality, and style as a base to any outfit pairing. Are neon-ish pastels "in" this summer? Who knows! What I do know is that I do my own thing when it comes to fashion, and follow trends only once in a blue moon!
For this look, I've chosen to pair this neon-ish pastel green with shades of nude and cognac brown. I chose to complete the look with gold accessories in the watch, dainty necklaces, and knuckle rings worn. As for the sandals...well I've had these sandals for who knows how long, and they're my go to sandal you guys! So much so that I've worn them out and recently acquired, thanks to a special someone, a new pair of
Vince Camuto
gladiator sandals which I'll post in an upcoming haul post if you all would like to see.
Green is one of my favorite colors you guys! Fresh and organic and perfect for summer. Let me know below what you think of the pairing and what else you'd like to see. Coming up soon, some summer crop top looks. Stay posted! And don't forget to like The COPE Collection on Facebook and Instagram. Much love!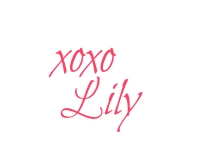 The Look
Green Neon Skinny Jeans (Cello Brand | Ross | $15)
Tan Tanktop (Forever 21 | $1.80)
Tan Long Loose Vest (Thrifted | $4)
Cognac Brown Sandals (Target | $22)
Watch (Target | $20)
Gold Dainty Necklaces (Assorted)
Gold Knuckle Rings (Urban Outfitters | $3)