Outfit Of The Day: Monochrome Blue
6/23/2014
Monochrome Madness: Royal blue
Welcome! I've been wanting to put together a monochrome look for quite some time now and finally got around to doing so. My color of choice: royal blue. This look is rather simple, I began with a loose cow neck like blouse that was actually my mother's for way back when. Thanks mom! I chose to tuck in the blouse for a more unified look. I then paired the blouse with fitted cropped pants purchased at my local thrift store, but originally from White Market Black House. I completed the look with simple black flats and black and silver jewelry.
Perfecting a monochrome look should be effortless, and the apparent use of color should, in my opinion, appear unifying, complementary, and less matchy-matchy. The trick with monochrome looks is to incorporated shades of the desired color or as I did here identical colors. Want to try monochrome sometime this summer? Here's a
link
for more ideas and let me know how they go!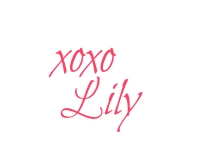 The Look
Sleeveless Royal Blue Blouse (Mom's Closet)
Cropped Royal Blue Ankle Pants (Black House White Market | Thrifted | $7)
Watch (Walmart | $10)
Bracelet (David Yurman)
Black Flats (Target | $20)