Haul: Victoria Secret Semi Annual Sale!
6/18/2014
Welcome! I don't know who Victoria is...but I'd like to see her secret.
Today is the last day of the Victoria Secret Semi Annual Sale. If you're due for some new intimates ladies, and surprise-giving gents, this is the time to stock up! I didn't think I needed anything from the bra and underwear mega retailer when I was into the mall the other day, but as soon as I walked in, the seductive perfumes, sexy lace, and sensual color scheme had me thinking otherwise.
I was fitted by a very sweet bra fitter/attendant? and was stunned to know I'd increased in bra sizes. Heyyy! Turn up, as the young ones say. She picked out a bra or two for me, but then I saw the price. My stunned excitement quickly turned to..."Shoot no one's gonna see this under my clothes...$46 for what?! Yall tripping. Target where you at?" Persuaded by the attendant's sweet talk, fluttering butterfly lashes, and realization that new intimates might not be a bad idea I ended up buying the single bra.
TIP: Expensive bras should have a corresponding "sister bra size" in the VS Pink line. Simply ask an attendant. Same some money. Largest size is 36 D.
Long story short, I bought the single bra and went back during the sale and purchased two bras, pictured below, for the price of one in the Pink brand sister sizes. Pictured below is a Mulit-way and Regular push up bra. What other bra and underwear retailers do you love? Share some of your experiences in a comment below.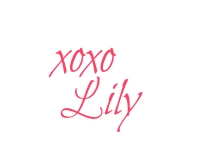 Victoria Secret: Multi-way and Demi Push Up Bra



1. Hot Pink - Multi-Way Bra: Perfect bar to wear with that summer criss-cross tank or as a stand out bandeau at that upcoming music festival.




2. Black - Demi Push Up Bra: A classic staple. Perfect for adding just a little extra, when you need it. Will go with most sheer tops and won't noticeably stain like a nude or white version.



Love the Pink dog logo on the clasp.
The Look
Black & Hot Pink | VS| 2 for $42.50 (plus tax)