Haul: MAC & Coastal Scents
6/16/2014
Welcome! "Everything has beauty, but not everyone sees it" -- Confucius
Having the right kind of products can elevate your entire makeup regime. And when I say finding the right makeup products, I'm talking products that suit you, fit your budget, and are full of personality. This will undoubtedly take time, but it's worth the investment both in time and money. I've been building my makeup collection for quite some time now, and I've been playing the game of trial and error. New to my collection are three new items: MAC's Studio Fix Powder Plus Foundation in the color NW45, MAC's Pro Longwear Concealer in the color NW40, and Coastal Scents Reveled 2 20-eye shadow palette.
As time goes on, I've been looking for more effective and dependable makeup basics, like foundation and concealer. The caveat with said products are that they may not always be affordable, but don't fret! When it comes to makeup I believe that there are some products to "splurge" on, and others you can play around with for good ol' fun! Items like lipsticks and lip glosses are perfect for that category. If you'd like to see a "How To: Create A Makeup Starter Kit" blog post, simply leave a comment below and I'll get working on that. As for now, sit back and enjoy these products. Makeup tutorial coming soon!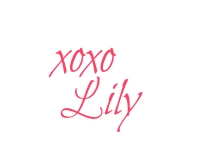 All Products Pictured
20 Eye Shadow Palette by Coastal Scents
1. Coastal Scents: 20 Eye Shadow Palette
This palette is the predecessor to the Coastal Scents Reveled 1 palette. The palette has a delightful pairing of 20 warm and natural shimmer and matte colors. This palette is a great starter eye shadow kit, with plenty of colors to create a variety of looks without being overwhelming. The small colored quad of eyes hadows was a free gift with purchase! Coastal Scents has their 88 shimmer palette on sale right now, but you can find this product
here.
Close Up: Shimmer and Matte Colors







MAC Foundation and Concealer
2. MAC: Foundation and Concealer
A good foundation and concealer to have on deck is a must. You may not always need foundation or concealer, but it's helpful to have basics like this you can count on. Pictured above is the MAC Studio Fix Powder Plus Foundation in the color NW45 and
Pro Longwear Concealer in the color NW40.
With foundation you want to get a color that fits your skin color most of the year so you can get more wear for your money. Some people have foundations that they wear in the darker summer months and lighter winter months, but I'd say do what works for you. Find product here.
With concealer you want to go two to three shades lighter than your skin color for the color to pop against your skin. Concealer is great for covering up dark spots, discoloration, and for highlighting. This concealer is great for my highlight and contour routine; the product adds light to those parts of my face I want to highlight like under my eyes, down my nose, chin and cupid's bow. Find product
here
.
Products
Coastal Scents Palette | $9.95
MAC Foundation | $27
MAC Concealer | $19