Welcome! Looking for affordable quality, trendy pieces and effortless style? H&M has it all.
The multinational Swedish based retailer H&M has grown to be one of my favorite stores for great basics and quality items that you just can't turn down. As a matter of fact, my favorite pair of dark blue denim skinny jeans are from H & M and they fit perfectly. And no they aren't paying me to say this, the company makes some truly affordable, trendy, and quality pieces. Check them out
here
if you haven't already!
I've been doing quite a bit of shopping lately (I know I have a problem) and had to stop by one of their Dallas locations. I wasn't looking for too much, but two items caught my eye. Take a look at a few pictures below and my take on the items. Oh, don't mind the wrinkled bag! Enjoy!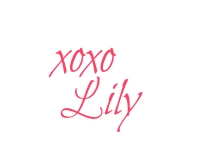 H&M: Sunglasses and White Blouse
1. Gold Rimmed Aviator Sunglasses
Even if you wear prescription glasses like myself, a good pair of sunglasses are a must for summer. It's always good to invest in a pair that you feel comfortable wearing and most importantly that suits your style. I have a pair of sunglasses from Betsy Johnson that are now crooked...long story, and was in need of a replacement pair. I happened to stumble upon these from H & M, and these fit the bill. These where a fraction of the price, and still had the gold detail I've come to appreciate in my accessories. Perfect for those scorching Texas summers!
2. White Sheer Blouse
The second item purchased was this sheer white blouse. I was drawn to this blouse by the gold detailing on the back zipper, and the juxtaposition between the cotton and sheer chiffon material. I love that this blouse is so versatile. It can easily be worn with a pair of skinny jeans for a casual look or tucked into a flowy midi skirt and belted for a girly tailored look.
Subtle gold details