Feature: Shop Mieux!
6/30/2014
Welcome! Hey you, serious about affordable fashion? You gotta check out Shop Mieux.
I had the privilege of attending the Shop Mieux Thanks A Million customer appreciation event this past weekend. And let me tell you, I had so much fun! Shop Mieux is a woman owned and operated consignment shop catering to pretty ladies all over the world. CEO Kelsey and her team have a chic boutique style storefront in Dallas just off Commerce St catering to all your fashion needs.
The event was sponsored by several Dallas owned companies who provided customers with an open bar, cute (and tasty) cupcakes, a live DJ, welcoming staff and freebies upon any given purchase. You all know how I feel about freebies!
Shop Mieux has a phenomenal online store with live feeds informing viewers of what others are buying. The site also features a handy live chat feature during business hours that allows shoppers to ask questions on products, ask about sizes and so forth. You can even leave a message during non business hours and have your message answered in no time! The online store is doing so well, Shop Mieux hosted the Thanks A Million event as a last hoorah to the physical store, as the team truly focuses on it's online market.
Without further adieu, here is the Shop Mieux website
link
. Followed by of course a few pictures of my selfie with the DJ, me in the dressing room, and catching up with a few friends at the event. Wanna see a blog post of my outfit. Keep an eye out for the next post. Enjoy!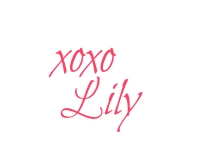 How do I look? About to leave
Selfies before leaving for the event!
Add caption
Was surprised to see this lady!! Love getting to hang out with fellow fashion lovers...and classmates!
Shopping #Bliss
Just taking a selfie with DJ.
I made a request. He played my song. Instant besties. Lol.
Fitting room adventures! What do you think?
Fitting room adventures! What do you think?

p
Thank you
Shop Mieux
for a fun filled night of shopping, cupcakes and fun!