Dallas Adventures: Symphony Style
6/09/2014
Welcome! I had the opportunity to attend a performance at the Dallas Symphony a few weeks back. Wanted to go with a look that was classic, yet embodied my personality.
Going to the Symphony is a cultural experience. I was delighted to enjoy the musical talent Dallas had to offer, and enjoy grander sights than my campus library or fitness center. This graduate student life is no joke people! My excitement quickly turned to slight panic when I realized I had no symphony attire. Or so I thought. I recall Goggling "What to wear to the Symphony" and came up with all kinds of search responses that didn't quite fit my fancy. If you ever have the chance to attend the symphony be classy, but be yourself!


I opted for a simple black top and fitted pencil skirt. I paired the look with a brass and silver statement necklace (which you all know I love!), my snake skin black clutch, and my favorite kelly green ankle strap shoes. This look is elegant, perfect for the symphony, while still full of personality.

Also, rocking my natural hair in this look! Turn up! Lol. I added some Marley hair extensions to create this updo. Marley hair is great for adding length, shape, volume, and texture to natural hair. Just slicked up the sides with some EcoStyler gel and a skinny head band and I was out the door. Check out the look, and let me know how your Symphony Style adventures go. Go get cultured folks!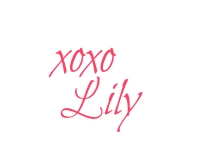 The Look
Peplum Top (Forever 21 | $12.80)
Pencil Skirt (Walmart | $7)
Statement Necklace (SammyDress | $7)
Watch (Target | $20)
Snake Skin Clutch (Whole Sale Retailer | $20)
Blazer (H&M | $10)
Ankle Strap Shoes (Anne Michelle | $15)