Dallas Adventures: Kylde Warren Park
6/09/2014
Welcome! Sweaty Texas summers, frolicking in the park, natural hair, selfies and summer style.
A while back I finally got around to checking out a bit more of the city I live in: Dallas, Texas. I finally made my way to Klyde Warren Park and The Dallas Museum of Art two really neat spots. The Park is a great addition to the city with free WiFi, food trucks galore, an upscale cafe/restaurant, lawn space to lounge about, a mini "library" with legit books to read at your leisure, small water fountain things for kids to play in and so much more. A definite to add to your Dallas bucket list.
I've had this dress for a minute and was waiting for the perfect summer day to wear it. For this look I chose to unify the neutral color found in both the dress and shoes. I love the open back detail in this dress and the pockets. The colors are neutral, light and fun for summer! Also rocking my natural hair in a fresh twist out faux Mohawk style. Light weight, effortless hair for summer...a perfect combo. Lastly, selfies for your viewing pleasure. Thinking of including selfies for fun at the end of my posts; comment below if you wanna see some selfies!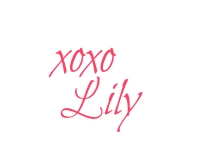 The Look
Open back nude print dress (Urban Outfitters | $10)
Multicolored Nude Pumps (Breckelles | $15)
Watch (Target | $20)
Gold Dainty Necklaces (Assorted)
Klyde Warren Park in Dallas, Texas
Just a few selfies
...And one more selfie
Okay last one!