Style Icon: Lupita Nyong'o
5/22/2014
Welcome! Lupita Nyong'o is Hollywood's "It" girl as of late. And rightfully so.
The 31 year old actress, believe it or not, is Mexican born, Kenyan raised, and Yale trained. She commands the stage with infinite poise, humility, and elegance which is why she's this week's Style Icon. Nyong'o won her first Academy Oscar for best supporting actress in her exceptional performance as Patsey in
12 Years A Slave.
Nyong'o is a well-rounded young woman that serves as a phenomenal role model. As a fellow African I truly realized how exceptional she was after hearing
this speech
she gave at this year's Essence Magazine's Black Women In Hollywood Event.
To top it off, Nyong'o was recently named Vogue's Top 3 best dressed at the White House Correspondents Dinner along with the gorgeous Frida Pinto and Oliva Munn. Not only is Nyong'o fabulously styled on every and any red carpet by Hollywood top stylist Micaela Erlanger, the exceptional actress recently signed a contract with Lancôme Paris. A historical feat for the traditional French based makeup brand.
What I love most about Nyong'o is how she plays up her strengths and exudes beauty. Nyong'o has beautiful, defined arms and is often seen in a strapless dress depicting them. Nyong'o has well defined facial features that create definition and dimension to her face which helps for snapping those glamour shots we see of her on magazine covers to award shows. Lastly, Nyong'o is living proof of the India Arie song "I Am Not My Hair". For those who are unfamiliar, in essence the song states that a woman should not be defined by the hair on her head, nor by the hair style she chooses to wear. Nyong'o is a perfect example of that fact, and is always looking fabulous in the most elegant of ways. This allows her outfit, personality, elegance, and beautiful smile to shine through. An exceptional woman, with exceptional style, and without further adieu let's take a look. My two favorite looks are the strapless green mermaid dress paired with the skinny gold belt, and the form fitting blue dress with jeweled neck detail. Comment below on which one of these looks is your favorite!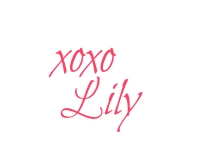 Nyong'o for Lancôme
Nyong'o at The White House Correspondent's Dinner
Disclaimer:
All images are obtained from Google images. The COPE Collection claims no rights to the above pictures.