Outfit Of The Day: Spring Statements
5/26/2014
Welcome! Spring is all about making a statement. What better way to do so than with a bold statement necklace?
As you know I'm a sucker for neutrals. I love classics like black, white, and beige due to their versatility and simplicity.
I
kept the clothes neutral and
chose to highlight the necklace in this look. I laid the necklace on a black loose shift tank, paired with flared white jeans, and finished the look with beige suede flats. Statement jewelry, takes your look from drab to fab in seconds.
The necklace above is purchased from one of my favorite online retailers,
SammyDress
. This necklace is elegant, yet casual and can be worn with just about anything. I love the expensive feel this necklace has, which adds to the whole purpose of bargain shopping! I've gotten countless compliments on this necklace and I would highly recommend it. Here's a
link
if you're interested.
Again, bargain shopping is about getting high end (looking), quality pieces, for a fraction of the cost. I paid $7 for this necklace believe it or not, and it was worth every penny! Add personality to your look, and do it with a statement necklace.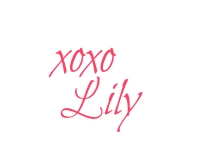 The Look
Black Shift Tank (Mom's Closet)
Flared White Jeans (Hudson Jeans | Gifted)
Necklace ( Sammy Dress | $7)
Watch (Target | $20)
Beige Suede Flats (Breckelles | $15)