Haul: Accessories
5/21/2014
Welcome! Accessories often get over looked, but not when they stand out. To take your style to the next level you want affordable accessories that stand out and make a statement.
Accessories that make a statement can often be pricey, but not if you know were to look. I've recently been hooked on an online Asian based retailer by the name of
SammyDress.
Let me begin by saying this company doesn't sponsor me, they haven't paid me, nor have they gifted me items to review. They do however have a quality site, with quality products for sale. SammyDress has a wide variety of affordable clothing, shoes, and accessories at prices that this girl can appreciate! I picked up a few accessories pictured below. Let's see what I got!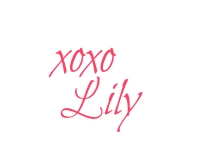 Multicolored Gemstone Necklace

1. Multicolored Gemstone Necklace
This necklace is eye catching, and doesn't have to try hard to make a statement. I often wear this with black or silver jewelry as the silver/chrome chain complements those darker colors quite well. I've worn this with black several times or with a neon yellow tank for added splash of color. Find the link here.
Rhinestone Gemstone Necklace

2. Rhinestone Gemstone Necklace
This is one of my favorite items. This necklace is elegant, yet casual enough to be worn with a plain white tee and jeans. I can appreciate the versatility in this piece, as well as the floral design which adds a touch of femininity. Find link here.
Silver Knuckle Rings

3. Silver Knuckle Rings
Knuckle rings are a subtle statement piece that can add personality to a look. Rings, can often get over looked with all the hype over watches, necklaces, and earrings. Rings can really add some spunk to an outfit especially when layered or well accessorized. I often wear these when I'm going for a relaxed, hipster type look. Find link here.
And sometimes I'll add the faux cross cartilage earring also pictured for fun!
Black Tote Bag

4. Black Tote Bag
This tote back is simple, yet chic at the same time. The bag actually comes with another make up type black bag inside. Essentially you're getting a two for one special with this tote. The tote is about the size of a computer case bag and is sturdy enough to hold all your essentials. The stitching on the tote's handle portion could be of better quality, but overall a great buy. Find link here.
Items
Multicolored Gemstone Necklace ( $6)
Rhinestone Gemstone Necklace
($7)
Silver Knuckle Rings ($3)